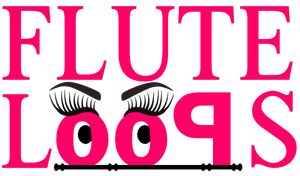 Flute Loops is a community-based adult flute choir that provides a variety of performance opportunities as well as music education experiences aimed at improving the enjoyment and longevity of member's flute playing. Directed by
Erin Vivero
, Flute Loops plays throughout Connecticut and enjoys combining music with theatrics. The group is designed to accommodate any skill level and give adults an opportunity to learn and perform in a comfortable and supportive environment with professional coaching. A live "audition"
may
be required solely for placement purposes. 
Requirements
Must be 18 years or older
Own your own flute(s)
Own your own music stand
Be willing to practice at home on your own time
$45/Semester
Be able/willing to perform with the group for all performance(s)
Please Contact the Studio for More Information
Saturday, June 11, 2022
11:00am - 12:00pm
Glastonbury Farmer's Market
FREE
Thursday, August 11, 2022
4:30pm - 5:30pm
50th Annual NFA Convention 
Hilton Downtown Chicago
720 S. Michigan Avenue
Chicago, IL
Ticket/Member Information

Saturday, August 20, 2022
2:00pm - 4:00pm
The Marlborough Arts Center
231 N Main Street, Marlborough, CT
Tickets: $10pp (Cash at the door)
Performing with "character."
PERFORMANCE PHOTOS